Blue/Aquatic Food Action Coalition
Blue/Aquatic Food Action Coalition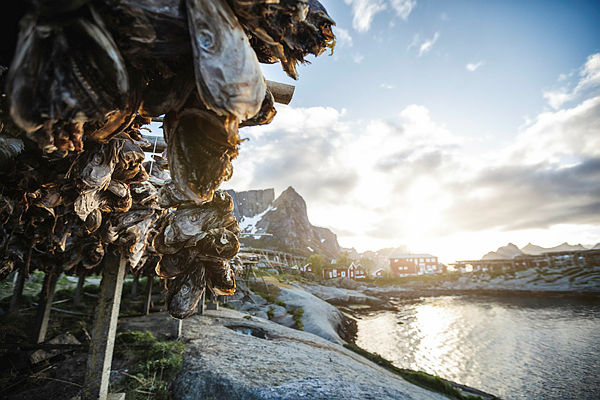 The Blue/Aquatic Food Action Coalition was launched at the UN Food Systems Summit (FSS) in September 2021 for the specific purpose of promoting global recognition of the importance of foods from the ocean and inland waters to a growing world population.
The ambition of the Coalition is to support a more rapid uptake of projects and policies that create understanding of the importance of sustainably managed fisheries and aquaculture in meeting food and nutrition needs.  This Coalition, chaired by Iceland with the Environmental Defense Fund (EDF) as acting secretariat, is now working with participation from over 20 governments, civil society organizations, fisher organizations and others, meeting regularly and reaching out to other international actors and offspring of the FSS, such as the School Meals Coalition.
Among areas of action is an ongoing effort to influence the Political Declaration of the UN Ocean Conference and Sustainable Development Goal (SDG) 14 (Lisbon June 27th – July 1st) to make certain that an explicit acknowledgement of the importance of aquatic/blue food is a part of the Conference outcome and a clear linkage made to other SDGs, like zero hunger (SDG 2).
The Coalition is also seeking to influence multilateral and bilateral donors to make financial instruments readily available to support projects clearly aligned with the interests of marginalized Small Island Development States (SIDS) and coastal communities which are in need of enriching their diets with aquatic/blue food.
The Coalition is pointing out that the global policy and funding community has been undervaluing the importance of aquatic foods. The Organisation for Economic Cooperation and Development (OECD) estimates that donor nations invest less than one percent of Official Development Aid (ODA) a year on the ocean economy – and an even tinier fraction of that on fisheries, which means aquatic/blue foods are receiving a very small portion of available development aid.
Because of this situation, the Coalition is seeking input from member states which included strong emphasis on blue/aquatic food in their FSS statements, to identify promising projects or plans that can be implemented by matching them with available funds. Several such projects have already been flagged and more proposals are welcome.
The Coalition is already planning active participation in the Our Ocean Conference in Palau in April 2022 and joining forces with other interested parties for the Lisbon UN Ocean Conference in June 2022 to influence the global agenda on sustainably managed fisheries and aquaculture. It is open to all interested parties without formal requirements to participate in and influence the formation of the Coalition.
Aquatic Blue Foods Coalition Declaration
"Blue Foods: Crucial Component to a Climate-Resilient Blue Economy in Global Communities
The Global Action Network is collaborating with the Blue/Aquatic Food Action Coalition to amply each other's work.
See more news about the Coalition and our collaboration: